4 Ways You Can Bring Your Employees Together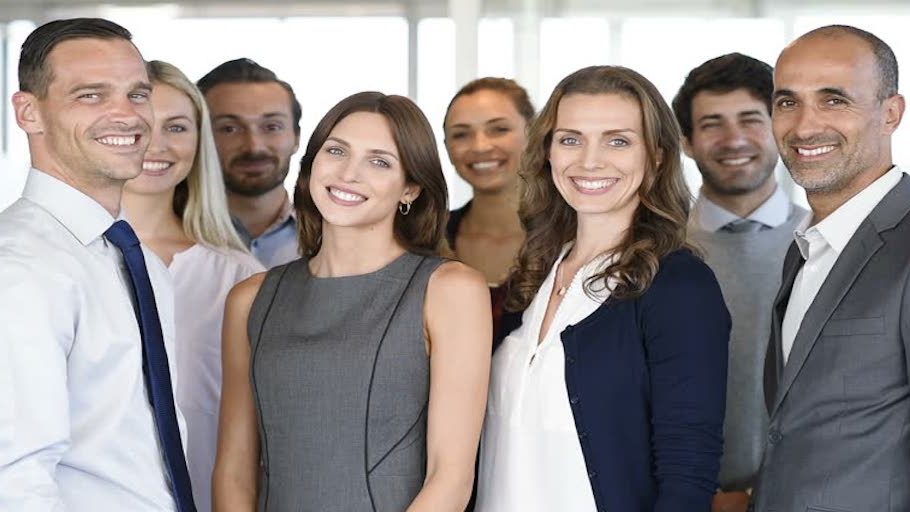 As has been discussed here before, generating employee engagement can be a difficult challenge. Whether you're in a small company or a large one, managing a team or in charge of the whole operation, there's never an exact answer as to how to get the most out of your employees. 
One related idea that can help, though, is that of fostering a better sense of community among those same employees. It may sound simplistic or even a little cliché, but by truly making employees feel like they're part of a team – and not just separate cogs in a big machine – you might wind up achieving more engagement and better workplace efficiency. 
This is not to suggest that you should be every employee's "buddy," nor that fostering friendships should be the primary goal in the workplace. However, building a stronger sense of community and helping people to realize that there can be a positive social component to the office can go a long way. To that point, we're putting forth four simple suggestions for how to make it happen.
1 – Go Off Site
You may remember the occasional day back in school when a professor would suggest having class outside. In that scenario it's usually something of a break for kids, and sort of a half-class. But the general idea of getting out of the same old setting to have a more laid-back experience isn't a bad one, when applied to responsible adults in an office. Taking a group lunch away from the office is a very simple thing that can nonetheless give employees a chance to socialize with each other about things aside from work. Doing this even once or twice a month can work wonders.
2 – Go The Game Room Route
As you may well know, there's a trend toward game rooms in workplaces – primarily among startups and younger companies. There's some debate over how helpful this can really be in fostering productivity and a positive atmosphere. But as one analysis put it, specifically regarding ping-pong tables, this sort of initiative "creates a distinctive sense of togetherness" and allows you to see a different side of your co-workers. It can be taken too far, certainly, but a few games in a communal space can certainly help employees to cut loose during breaks, and build friendships that may make the workplace happier – and more productive as a result.
3 – Introduce Fantasy Sports
Fantasy sports get a bit of a bad rap as a time-wasting activity, but the truth is that a lot of groups – families, old friends, work associates, etc. – use them to stay in touch and have some simple fun. Granted, the fantasy landscape is getting more complex every year. Daily fantasy sports are less community-oriented and have become extremely popular, and for that matter more available online bookies are leading some fantasy enthusiasts toward more traditional sports betting. But millions still play fantasy sports, and having a league for your office provides employees with another recreational means of interaction. Ultimately, this too can help to turn an office into a community. 
4 – Embrace Workplace Communication Systems
This last idea is a little bit more geared toward work specifically, but embracing workplace communication systems (like Slack, Microsoft Teams, Chanty, etc.) is just a good way to get people talking more. It's a cliché to say it, but we may as well admit that we've lost something when it comes to interpersonal communication, with how much work is conducted on screens these days. These modern communications systems don't bring back live, person-to-person interactions, but they do tend to get people talking more, which can go a long way toward increasing both a sense of fellowship and, ultimately, engagement.
Subscribe To Our Newsletter
Join our mailing list to receive the latest news and updates from our team.