How To Build An Effective Project Portfolio Management ?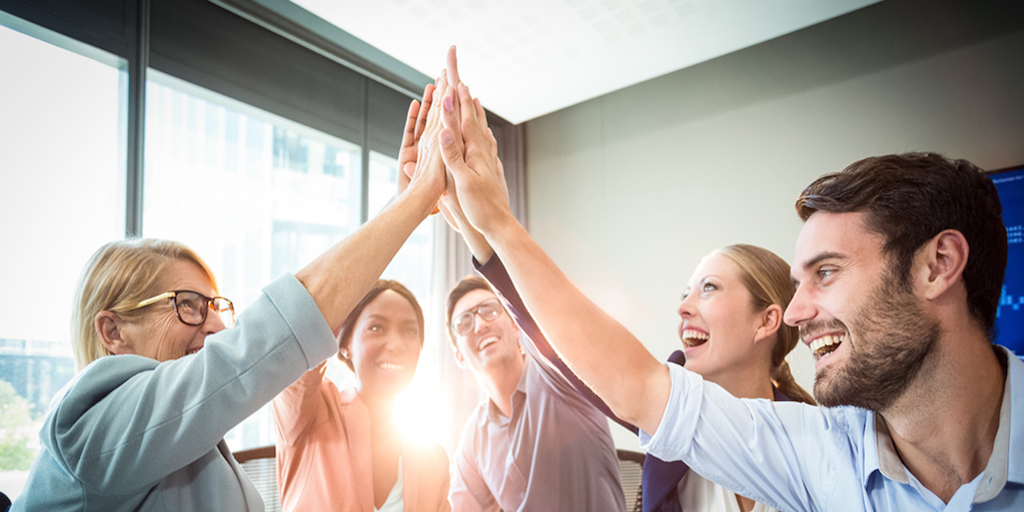 Even an organization that thrives on successful projects, they sometimes encounter a dead-end. And often the cause of that is the lack of practice or standard or if there is one, they tend to be inconsistent. The foundation of a successful organization lies on how they embed a certain culture and practice in their system. Every company must know that constantly changing the existing processes and methods put more harm than good on their projects.
One of the best practices that have seen better days is the project portfolio management. There is a misconception that project portfolio, in general, doesn't just exist because it is necessary. It takes more than a simple implementation to build project portfolio management; it requires careful plan and action.
The first question is obviously, "where should I start?" The following guides below will help you establish your own effective project portfolio management practices, along with a strategic plan and specific components.
Always Identify the Goal and Objective of Your Business
It always starts of what the organization stands for. What is your organization trying to achieve at the end of the day? Be as specific as possible to clearly pinpoint the following factors needed to come up a proper plan to build your project portfolio practice.
The all too common mistake of companies is that they focus on too much on their strategies' improvement and don't take consideration of the projects that exist in their system. Looking into the overall structure of the organization doesn't mean that you should neglect the other processes within in. Remember that your business projects and other processes function must be in alignment with your organization's objective and goals.
To avoid making this blunder, assess where the organization stands. Again, don't turn your attention too much on the business strategy. In actuality, they have to have equal treatment. The following processes involved for this to make it happen is to take both project and resource inventory.
Project Inventory: Assess the projects in the roster or pipeline for project imbalance, redundancies, delays, and costs.
Resource Inventory: Identify the following employees based on their skills and available hours or days and to identify who can work on special tasks.
Build a PMO
Project portfolio and Project Management Office (PMO) go hand in hand if you want to build an effective project portfolio management practice. For project portfolio management efforts to take full effect, it needs to pique the attention and interest of the executives, as well trigger their support.
Building a PMO serves as a protective barrier from the projects run by C-suite executives which make the whole process chaotic and confusing. The following initiatives must only be implemented by an individual unit. Project portfolio management should be maintained and centered, lest it will become obsolete and lose its efficacy. This is where PMO comes in. It will push the project portfolio management to become centralized project processes.
Develop a Criteria for Evaluation
Your project portfolio must have the following set of criteria as the basis for evaluation of your projects. These criteria will also help the people in charge to be able to align these projects with organizational business objectives.
Setting up the criteria can be done in various and numerous ways. Most are tackled through questions to help assess project initiatives. Some of the questions are the following:
Does the project lead the business objectives?
What is the expected result?
Can this result be achieved with a project already in progress?
What is the project's profile in terms of risks?
What are the required resources to complete this project?
A project review process is crucial to avoid redundancies in the project. Furthermore, project portfolio management can also improve its operation and mitigate waste in the process. Assessing each criterion will help an organization choose and prioritize projects that bring the most value or provide a bigger investment return.
Establishing Risk Management Strategy
One of the essential elements of an efficient and a successful project portfolio is establishing a risk management strategy. It is also crucial to assess the potential internal and external risk that will affect the entire portfolio. A change and implementation in one project can be a potential risk for another. Say you decide to implement Project A and this, in turn, will change the status of Project B because of the resources and scope necessary for Project A.
Risks evaluation must be run constantly during the project's lifecycle to be able for project managers to keep PMO and stakeholders updated at all times.
Make a Project Portfolio Solution Investment
The next practice to maintain is to invest in a project portfolio solution in order to increase visibility to the project management procedures. When you are investing in a solution or tool, ensure that you have run various factors, functions, and features before purchasing them. This includes:
Test Drives: It's important to test drive the product before buying since you are going to use this software to your daily tasks and it will be used by your team and executives as well. The demo/trial software also gives you an opportunity to provide feedback and identify its pros and cons.
Reviews: Read up on different reviews of project portfolio solution in various forums and vendor platforms. Keep an eye on reviews that cover components in function and customer support.
Pro Tip: Make a Checklist
The steps above will help you boost that success rate with your project portfolio management solutions. These steps should contain activities; make your own checklist so you can remember which steps you have finished and which steps you need to take next or review before proceeding. Each of this step should have specific tasks, resources to use, and the people involved.
Preparing for Project Portfolio Management
Now that you have your five steps and a checklist, it's time gear up more—invest a software solution, run necessary assessments, and constantly track the projects and portfolio. An effective and successful project portfolio management may take a while, but once it comes bounding, you are fully prepared for it.
Subscribe To Our Newsletter
Join our mailing list to receive the latest news and updates from our team.