Going Above and Beyond with Human Resource Management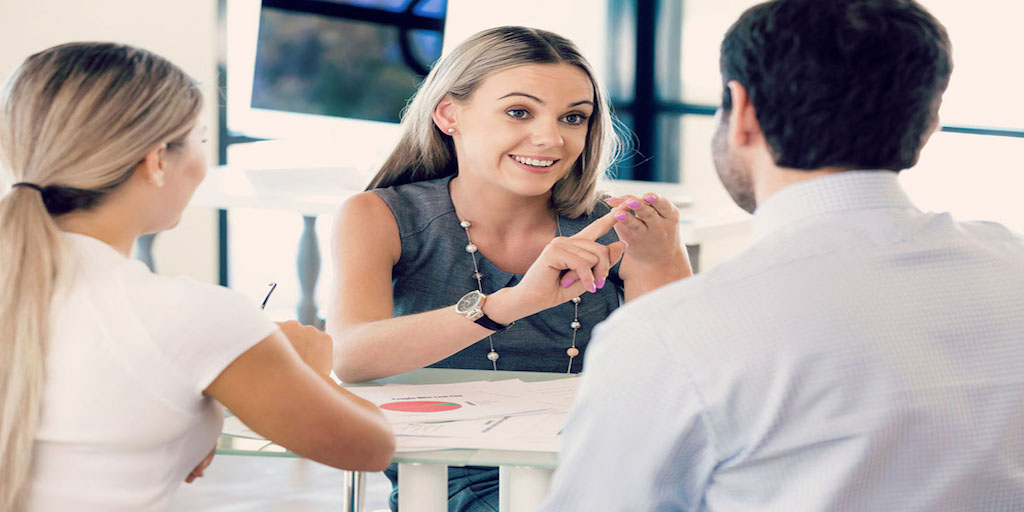 Human resources are the most valued and crucial part of an organization. They are responsible for the company's improvements, as well as project creation and coming up with innovative ways to keep the team and company going. Since employees are very important entities in a company, the human resource management is created in order to determine, identify and check the right person for a certain job. They run necessary checks on the following applicants based on their experience both professional and personally. Before an applicant becomes officially hired, he or she needs to undergo different forms of assessment facilitated by the human resource management.
People will be definitely surprised at the fact that human resource management does not just hire applicants—they are more than that. They are as significant as project management or any existing management process in an organization.
Human Resource Management: What Does It Do?
Human resource management is the process or method that is responsible for hiring, managing, and directing people contributing in a company. So without human resource management, there will be no employees. Their typical days aren't always about hunting for potential employees—some days they evaluate ways to secure the organization's welfare or provide advice executives on legal matters. And there are days that they definitely have to find new hires since the company needs one. They post job advertisements online platforms, answer inquiries, and arrange employment interviews. And they also happen to be skilled problem solvers.
The human resource management provides information and knowledge in training, tools, legal and management advice in order for the organization to function successfully and effectively. Within the human resource management are divisions that are responsible for making sure that organizations are establishing teams and continually empowering its members.
The human resource management department can also arrange team building programs as well as philanthropic activities to bring employees together as well their relatives.
The People Behind Human Resource Management
The people behind the human resource management operation are called line managers and they are responsible for their staff's engagement or communication and reporting. The talent management system managers, on the other hand, focus on the progressing development and retention of employees that belong in the superior rank.
The human resource department in an organization also outsources different elements to external suppliers. These elements are usually human resources' effort and contribution that bring value to the company's success and growth. This outsourcing process usually involves payroll, benefits governance, background checking, temporary staffing, and providing employees with company policy handbooks and training.
More Human Resource Management Functions
The human resource management may be known throughout companies as responsible for hiring potential employees, but they have more functions than what everyone is thinking. They provide advice in terms of leadership as well as issues that are related to the company. That being said, the human resource management ensures employees' safety, welfare, and benefits and concerns in regards to compensation, performance, company development, and administration.
The human resource management also makes it a point to create or maintain a culture for employees. This makes employees more capable of contributing factors that will bring the company's organizations into fruition. Culture and principles are crucial to a company and the human resource management serves as the starting point in looking for effective ways to come up with the best practices that employees of organizations can use.
As the demand in the market grows deeper and deeper, the human resource management has long been evolving to meet the needs of the company as well as a new set of hires with more talents and skills that will greatly contribute to the organization. Gone are the traditional ways of hiring and the functions of human resource department has expanded far and wide. They are now more flexible and almost capable of fulfilling tasks outside their spectrum.
What's Next for Human Resource Management?
Back then the human resource department is one of the organizational divisions that stay in the back seat during executive meetings. Now they are in the same table as these executives where they recommend the following methods, recommendations, and solutions imperative to the business matter at hand. They serve as guides, especially in legalities. They oversee every employee's status and arrange exit interviews for employees who decide not to continue their responsibilities in the company anymore. As you can see they are almost running the show when it comes to employing new people and background evaluations.
To further improve their value, the human resource management has their own set of metrics to help them measure their performance and value. In order for the two factors to be determined and identified, human resources employees must demonstrate the following tasks such as preventing both their employer and company safe from the web of legal conflicts that will result in the ruin of the company. They must also be able to act as a balance with the organization's stakeholders.
What you might have heard about human resource management shouldn't always be taken at face value. Be fully aware that just like its other department counterparts, the human resource management goes beyond the hiring process in the company. In this evolving modern era of business industries, the human resource management has expanded their skills into more than just what they appear to be.
The human resource management becomes bigger as the demand in the market goes higher. This also means that more human resources are needed in order to help organizations grow and improve. Of course, employees must also be effective themselves, accomplishing tasks designated to them. This, in turn, is evaluated by the human resource management that ensures that these employees are fulfilling what is expected of them. Furthermore, the human resource department has its own bright future as the industry becomes more modern and more complex. Never underestimate the power of this management process. It's time for human resource management to be noticed as more than just an "employee processor".
Subscribe To Our Newsletter
Join our mailing list to receive the latest news and updates from our team.