How to Make Change Management Bearable For Everyone ?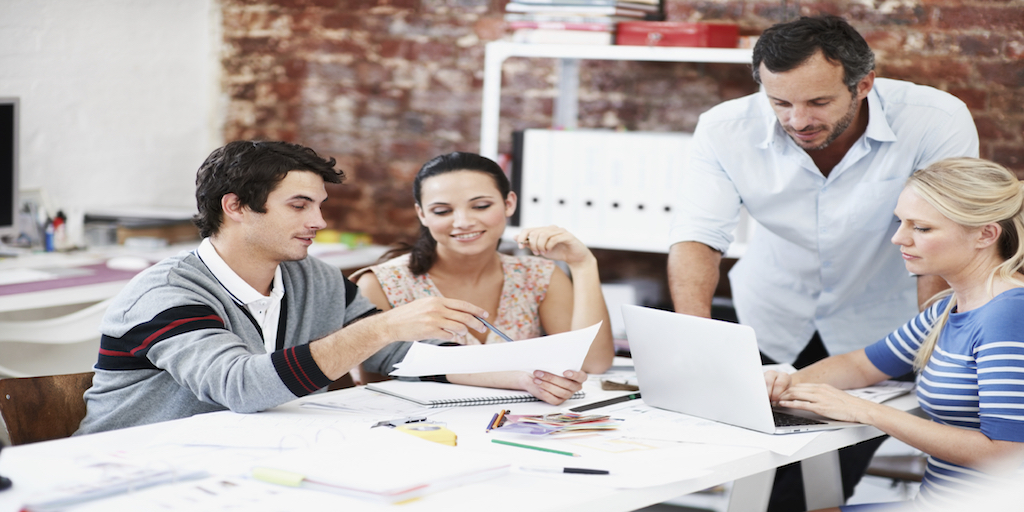 Change is normal and sometimes constant in every organization. It's a process to enhance the organization's performance, as well as paving the road to numerous opportunities such as changes in job roles, structure, and work system. With these changes come a set of process or approaches to take into account to ensure that changes benefit the organization. Hence, the need for Change Management. This certain management approach helps organization revamp their overall structure in order to stay relevant in the industry and maintain their stance in the market.
Change Management Is Not Easy as It Seems
Not everyone is looking forward to changing. In fact, it can be pretty overwhelming. People have tried to change their lifestyle, their eating habits, and their bad habits. But it seems to be proven difficult for them to commit to it. And it also applies to people who have changed their behaviors or attitudes over the years and their friends have a hard time adjusting to that certain change.
It's also same for an organization. Some people look forward to changing, some don't. And when half of the team members are not up for such occurrence, change management can be complicated to implement. That is why it's one of the project managers' responsibilities to ensure that change management is successful and everyone should be on board with it.
The Truth About Change: Why It Is A Complicated Process
The effects and impact of change vary and it can mean for someone to go out of their comfort zones and try on new things that they're not comfortable with. It also means giving up on certain aspects of what he or she used to and start adapting to what is introduced to him or her. Not everyone possesses a positive mindset towards change and for someone who prefers unchanged pace in his or her daily life, it's a difficult transition.
The following list below are more common reasons people refuse to accept change or have a hard time to do so.
They are too comfortable and complacent of what's already there. People prefer monotony because they are used to it the whole process.
The changes require certain capabilities to come into play. Change management can involve members to be trained for new skills imperative to the process.
Some people are not keen on change and will resist it. They will find a leeway not to participate in change management if they can.
Change can be a scary and intimidating thought due to its uncertainty. Not everyone is bold enough to jump into the unknown.
The Project Manager and Change Management
The project manager's specific role vary and it depends on the organizational structure or from the higher-up's decision. There will be an assessment of what type or nature of change will be implemented and why it is necessary in the first place; either such changes are exclusively for the organization's system or the standard process within the projects.
Process Change
One of the most common reasons change management is implemented, process change consists of project operation modification and it can affect the team altogether. You need to create a rapport toward your members in order for them to start adjusting to the changes that will be implemented. You can do this by providing particular evidence on the changes that have occurred with previous projects and teams and they're benefits. You can also provide them with training on how to deal change management, one step at a time. Below are more ways to instill change management within your team.
Obtaining before and after proof of evidence related to the project objectives.
Provide a reference for change management
Becoming aware of newly developed behaviors and skills and provide a reward in the process.
Be a coach or mentor
Patience is always a virtue; learning new processes and approaches don't occur overnight or within a day.
The Complexities of Cultural Change Management
The trickiest of them all, cultural change involved changing the overall structure and system of an organization. It's often decided by a panel of executives and it can be a risky move, considering there are endless risks involved once everything is dismantled and replaced with new hierarchies, processes, and system. There is also a question of other aspects such as economic, social, and even legal. These aspects mist also be considered for the cultural change management to be implemented with no frills and no blunders.
The higher-ups rely on their managers to help make these changes happen and this change management comes into play. As such project managers are expected to do the following:
Comprehend the required change and logic involved in change management.
Acquire the means to successfully measure change and disseminate this data with the team.
Creating and developing an outline consisting of communication, objectives, and goals.
Research with regarding approaches, strategies, and activities.
Prodding the team one step at a time towards the change, all the while using previous activities as references.
Coaching and encouraging light-hearted stories and experiences based on a general change or change management.
Obtaining extra help from people is well –versed in change management for the purpose of additional training or mentoring.
Assuring the members that the effects can be indeed overwhelming but has a positive impact in the long run.
Providing and receiving feedback within the team.
——
Change management is crucial for a organization or a project's improvement and development. It will take a while for some people to adapt to changes, so as a project manager, do the necessary approaches mentioned above in order for your members to slowly ease themselves with change management. Give them a sense of security that you are ready to go under these changes with them and let them understand that such changes will make their tasks more important and significant. Take baby steps. And start moving.
Subscribe To Our Newsletter
Join our mailing list to receive the latest news and updates from our team.