Portfolio Communication Management
What Is Portfolio Communication Management?
Effective communication is a critical process in all aspects of organizational management. Some even consider it as the essence of an organization, considering that it ensures everything is tied together, and everyone is on the same page. Portfolio management is no different, and organizational communication plays a vital role in project portfolio management.
Considering the many aspects that go into a portfolio, there is a need for an effective portfolio communication management between stakeholders, customers, portfolio managers, and everyone involved in portfolio management. This is because the lack of portfolio communication management can spell the difference between a successful and failure project.
For a successful portfolio management, a portfolio communication management plan must be developed. It must be done in such a way that it is closely aligned with organizational strategy, portfolio governance management, portfolio risk management and portfolio performance management. Part of the portfolio communication management process is to select the most effective communication strategy as well.
According to a Pulse of the Profession report from the Project Management Institute (PMI), ineffective communication puts 56% of every $1 billion dollar investment at risk of failure. This highlights the importance of a portfolio communication management plan throughout the organization, and the lifespan of a portfolio.
An effective portfolio communication management plan must define the aspects vital to portfolio communication. These include:
The level of information that needs to be communicated
The manner with which the information will be communicated, including any sensitive or confidential information
When information distribution will happen
The individual or group that will responsible for communicating project information
The communication requirements for all stakeholders involved in the project
The manner with which the communication process will be managed in the event of changes
The flow of project communication
Identify internal and external constraints that will affect project communication
Develop an escalation process in the event that communication based issues or conflicts need to be resolved
Identify standard template documents word format that will be used in portfolio communication management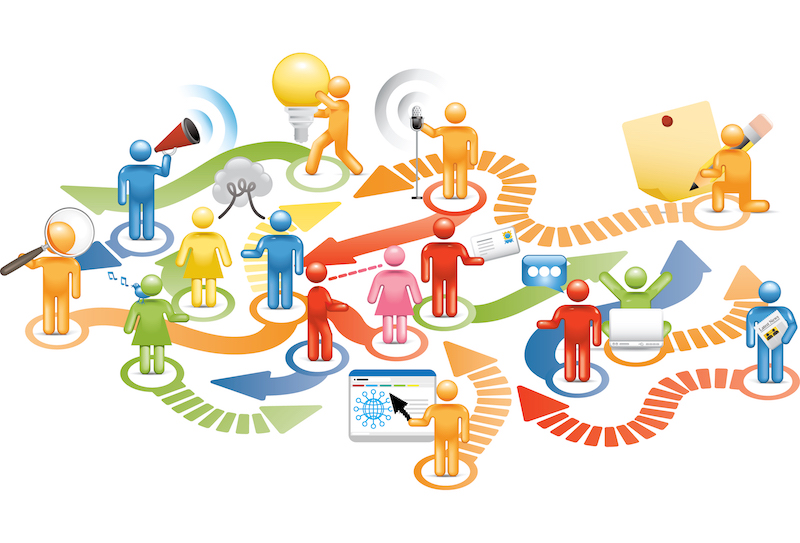 2 Major Processes of Portfolio Communications Management
Developing a portfolio communication management plan
This part of the process aims to identify portfolio stakeholders, and the solutions necessary to meet communication requirements. In the case of who will manage communication, there are several people involved with each one playing a specific role. They are divided between internal and external stakeholders.
Most of the individuals or group involved in portfolio communication management planning are project sponsors, program manager, key stakeholders, change control board, customers, project manager, project team, steering committee, and technical lead. How many teams or people are involved, depends on the portfolio that need to be handled.
Communication at this stage focuses on consultation and participation of stakeholders to identify risks, flow and input of communication, and information reporting.
Stakeholder Identification in Portfolio Communication Management
In developing a portfolio communication management plan, there must be people assigned to determine communication requirements. It is the responsibility of portfolio managers to identify some of the primary stakeholders, including an executive management with interests in the project, and sponsors that will be accountable for the success of a portfolio.
There are also instances when additional stakeholders are required or would benefit from knowing a portfolio's progress, performance and changes. A portfolio management plan is then updated accordingly. Once a comprehensive list of stakeholders is compiled, determining the information needed and the preferred mode of communication follows.
Portfolio communication management involves identifying the information needs of each stakeholder. Portfolio stakeholders require information that is more varied than with project-level communication, because of the number and diverse mix of stakeholders involved. It also emphasizes the importance of transparency in planning portfolio management reporting, which would help minimize the risks associated with insufficient or inconsistent communication.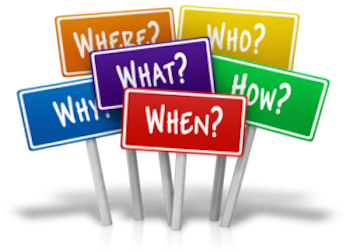 Managing Portfolio Information on Portfolio Communication Management
This part of the process includes the collection, analysis, storage and delivery of portfolio information to stakeholders, all of which must coincide with stakeholder requirements, and should be delivered in a timely manner. When and how information is delivered depends on the type of communication, such as a kickoff meeting, project team meetings, technical design meetings, project status reports, and monthly project status meetings.
Information delivery then follows a communication flow chart that provides a framework that the project team can follow. Below is an example of a communication flow chart.
Is it a regular project communication?
If yes, parties involved will then refer to the communication matrix, where the communication requirements are listed.
If no, check if communication needs to be confidential.
If a communication is confidential, there is a need for the VP or higher management to approve information delivery before it is distributed accordingly.
If it is not confidential, a meeting with project sponsor will commence.
If a VP or higher management does not approve, a meeting will be scheduled to determine if approval is needed or not.
To ensure that the portfolio communication management plan is on track, web portal dashboards are used, a tool to communicate the status of a project or portfolio. If a portfolio management is insufficient, spreadsheets may be used to ensure accuracy of an automated tool.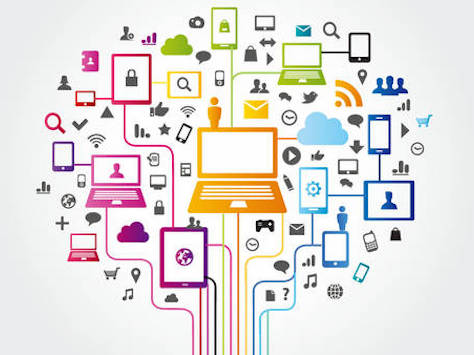 Portfolio Communication Management in Depth
In a project portfolio, strategy is often the main focus, which makes it distinct from projects and programs, despite having some commonalities. This is especially true with regard to the role a project portfolio manager (PPM) in the portfolio communication management process. If a PPM in project management speaks to project and program managers, a PPM in portfolio management does the opposite – extract information from them.
They're also responsible for:
Ensuring that company or organization leaders understand the project portfolio.
Making sure that dashboards and the communication strategy are maintained at a correct level of information, as deemed by executives.
Reviewing and analyzing data to ensure that the project portfolio satisfies the established key performance indicators (KPIs).
With the role of the PPM established, it is now time to identify the communication paths necessary in portfolio communication management. Considering that portfolios span across functions and organizations, portfolio communication is often complex, requiring stakeholders, leaders and other PPMs to develop a communication approach that evolves with a portfolio, and still deliver the right level of information to everyone involved.
The approach must take into account all the activities a project manager must do, such as composing and reading emails, conducting meetings, measuring and reporting portfolio performance, writing a project plan, overseeing work being performed and meeting with team members, and then streamline all of them for a smooth portfolio communication management process.
Because of the rise of virtual communication, however, a PPM has to rise to the challenge of less face-to-face contact. It is often easier to continuously monitor a project portfolio with personal interaction, but because of technology that enables virtual organization, a PPM must learn to determine the value of a data and then communicate it to the correct parties. They must increase the level of communication as well.
Communication in portfolio communication management can be viewed in 3 ways : communication is interaction, communication as action and communication as a transaction. It is up to the PPM to decide which one they can use consistently.
Predictability is vital in building trust, whether communicating virtually or face to face. Thus the need for a communication view that is consistent. Unfortunately, communication and trust building can be handled and mishandled by gatekeepers, those who control the flow of communication to others. This means they can restrict or mediate communication, depending on whether or not they are fighting to remain in control of their status as an expert.
Others, however, don't feel the need to control a project portfolio's destiny through single stewardship. They harness the power of a personal and business network to achieve impressive results. This results in a shift in focus from personal ability to group results.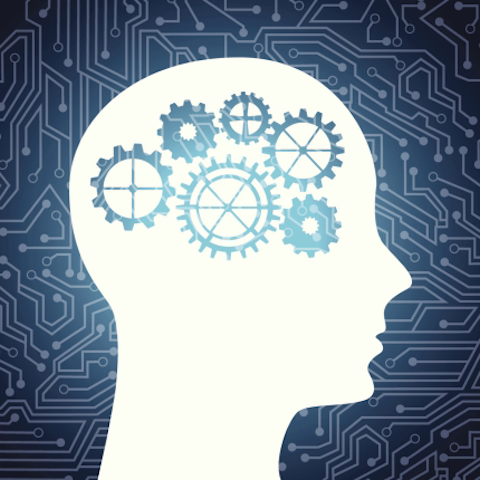 Strategic Communication in Portfolio Communication Management
With a focus on delivering strategy for an organization, project portfolios need a strategic portfolio communication management plan, with senior leadership driving a message of critical importance. This would involve creating a structure of communication to meet the needs of stakeholders and the project portfolio.
Portfolio management these days have become more strategic, especially with the propagation of Markowitz's portfolio theory that emphasized the crucial role of risk, portfolios, diversification and the correlations between securities. Although the theory is commonly linked to investments, it has become a guiding principle in project portfolio management as well.
With the need for strategic communication in portfolio communication management, the PPM must take into account objectives for the communication, identification and expectation of stakeholders, policies and constraints, and method of communication delivery, among others.
There are methods and technology available for portfolio communication management. The project team only needs to determine their needs, depending on:
Stakeholder requirements for communication
Available internal and external technology
Organizational policies and standards
The Use of Dashboards in Portfolio Communication Management
One of the methods commonly used in strategic communication is a dashboard, which presents information in a visual manner rather than text. It delivers information in several ways:
Pie chart
Bar charts
Colored status indicators
Gantt charts
For dashboards to be effective, they must allow leaders to drill deeper into them. This means hyperlinking dashboards, instead of using a static dashboard. Leaders and stakeholders will be given access to the dashboard, and the authority to make changes. Any information that is changed will reflect across the board, ensuring that everyone using the dashboard will be on the same page. This features free up PPM's time and allow them to focus on issues at hand.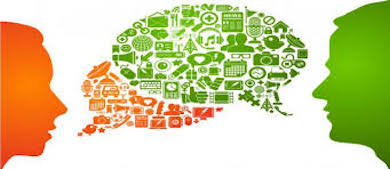 Understanding the Role of a PPM in Strategic Portfolio Communication Management
A PPM must also create a positive marketing portfolio by supporting team members, leaders and other project portfolio managers.
What can a project portfolio manager do for team members?
Help them develop and transition
Meet their needs by developing and adopting the appropriate organizational processes
Ensure they receive appropriate training for technology, enhance skill sets and virtual communications
In other words, a project portfolio manager must help team members move toward the desired goal, and not just someone who only communicates tasks and timeline. They are also responsible for identifying and garnering support from an extended network of experts.
A PPM should also help leaders transition whenever the need arises. Different portfolios require different skill sets and knowledge, which means there might be a need to replace a project portfolio manager with someone who has the more tactical ability and expertise. The incumbent project portfolio manager must help the incoming PPM during the transition for a smooth process.
In the event that there are changes required by the project portfolio, it is a PPM's role to develop a roadmap to establish a link between the new requirements and the new organizational process.
In portfolio communication management, a project portfolio manager is responsible for taking care of a dashboard and hyperlinking it. They must customize the tool used to hyperlink, according to the culture of the organization. In the event that an organization is not accustomed to project portfolio management, it is also the PPM's responsibility to choose an alternative tool that would still deliver the needs of leaders and stakeholders.
Stakeholder Matrix in Portfolio Communication Management
Stakeholder matrix allows team members of a project portfolio to understand how resources are deployed to various projects and programs. It outlines the different roles, levels of participation and contact information. A matrix can vary from one project to another.
A good example of a stakeholder matrix outlines stakeholder identity; specific goals, motivations and interests; level of interest; level of influence; action; and win-win strategy.
In portfolio communication management, positive communication to stakeholders is essential to project portfolio success, which can be achieved by building a stakeholder matrix that is properly communicated to appropriate team members. If a Project Portfolio Manager wants to gain support with customers and stakeholders, he/she must ensure that information regarding project portfolio is passed on to stakeholders included in the Matrix.