Submit a Guest Post !!!

Thank you for your interest in writing for Project-Management.PM. We appreciate the involvement of our website community.
We regularly publish guest posts from professional experts who can provide unique and useful ideas to our readers on Project, Program and Portfolio Management fields.
What Should I Write About?
To get a sense for the type of articles we publish, read our posts!!! We like practical, useful and actionable posts that will help project professionals.
How do I submit my article?
The first step is to contact us via our contact form, in order to share with us the idea or the topic you want to write about. We will respond to you within 48 hours.
Once the topic approved, you can submit to us your article.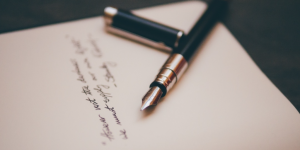 Writing Guideline:
Aim for a word count between 800 and 1500 words.
Make a strong argument supported by examples and details.
Propose insights and practical tips to help the community professionals overcome similar challenges.
Choose a topic related to interpersonal skills : Leadership, Negotiation, Influence, Team Building, Decision Making, …
Avoid long introductions, get straight to the topic idea.
DON'T neglect your headline. We reserve the right to modify it for making it more attention-grabbing, and / or for SEO improvement.
The article content must be compliant with the Project Management Institute Code of Ethics & Professional Conduct.
The article must be unique and original. All submitted article must pass several plagiarism tests before publication.
You are allowed to include in your article links that will be helpful and relevant for the reader. Client website url or blog url are not accepted.
Submit articles as an MS Word document (.doc, .docx).
Your article may be edited for clarity, grammar, and overall style. If there are any major changes made, you will be asked to review it.
Author biography tips:
Introduce your self and including details on your expertise on the post topic.
Provide your photo or your Gravatar url link.
Provide your social media webpage : Blog, LinkedIn, Twitter, Facebook
Thank you for being part of the Project-Management.PM Community. We look forward to your contribution !!!