Portfolio Strategic Management
Organizations make strategic choices about which activities must be implemented in order to achieve success and deliver their vision. The choices made form a strategic portfolio that will have a significant impact on the success of an organization. The process of deciding where best to focus finite resources in order to achieve strategic objectives is what is called portfolio strategic management, strategic portfolio management or strategic alignment. Finding the right strategy is essential to the overall organizational process.
In a business environment, strategic alignment happens when all elements essential to a business as a whole, from market strategy to organizational structure, are arranged in a way that they support a company's long-term purpose. Because business strategies and organizational structures change, re-aligning all elements every time is most challenging. This makes portfolio strategic management, challenging for anyone concerned.
For organizations to survive in a dynamic environment, they must have the agility and the ability to adapt to changes. This requires a dynamic project portfolio management (PPM) that will support a project-based organization. Through PPM, an organization will be able to:
Holistically manage and balance their portfolio
Ensure better alignment of projects with organizational strategy
Ensure proper appropriation of resources to maximize benefits from project investments
But because the environment is constantly changing, PPM must also evolve to remain relevant. This is where portfolio strategic management comes into play. It will allow organizations to determine which set of innovation or new projects must be funded and prioritized to achieve business objectives.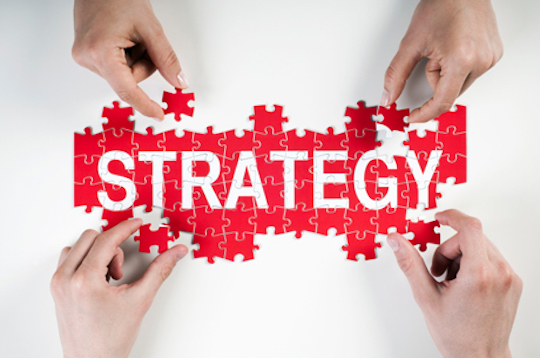 What is portfolio strategic management?
Portfolio strategic management refers to the processes necessary to develop three crucial deliverables–portfolio strategic plan, portfolio charter, and portfolio roadmap, and to ensure they are aligned with organizational strategy and objectives through assessment and management.
In its most basic, portfolio strategic management helps achieve organization's success, which heavily depends on the projects' implementation that, in turn, greatly relies on how well the projects were planned. Without a plan and a strategy, managing a project and achieving business goals may not be possible.
If there are changes in organizational strategy or in the components of a portfolio, portfolio strategic management is also used to manage, monitor and respond to these changes appropriately. Actions taken may vary from modifying strategies in place or the portfolio itself.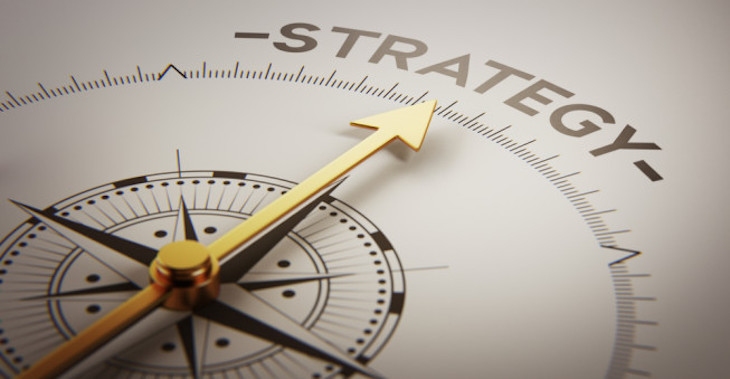 What are the four major processes of portfolio strategic management?
For organizations to optimize decisions that drive significant value, they must consider three distinct areas – resources, process and economic, and then develop a strategy appropriate for a portfolio. The same areas will serve as a guide in portfolio strategic management processes. These include:
Developing a portfolio strategic plan
Developing a portfolio charter
Defining a portfolio roadmap
Managing strategic change
Each one of these portfolio strategic management processes play a vital role in ensuring portfolio success.
Developing a portfolio strategic plan
There are two things a portfolio management process cycle needs – prioritized organizational strategic objectives, and the strategies needed to achieve those objectives. The former, also known as strategic priorities, must be part of the organizational strategic plan, and the entire portfolio management team must be aware and understand the prioritized organizational strategic objectives. This way, they will be able to develop a portfolio strategic management plan that meets strategic priorities.
With a portfolio strategic management plan, a portfolio is aligned to the organizational strategy and objectives for the organization unit, corporate, or department level, according to its management objectives, organizational benefits, allocation of funds, prioritization, performance expectations, requirements, dependencies, and risks.
Developing a portfolio charter
In this part of the portfolio strategic management process, the portfolio charter is created and its structure defined. Once defined, the portfolio process assets is updated to ensure that goals and standards are aligned.
The primary purpose of the portfolio charter is to clearly outline what needs to be done, and give the portfolio manager the authority to proceed and apply resources allocated for a portfolio. In a portfolio strategic management process, the structure must be developed based on priorities and strategies, and the components of a portfolio grouped together in a manner that facilitates effective and centralized management.
The function of the structure is to identify the portfolio, sub-portfolio, programs and projects based on various aspects that will help align with the portfolio strategic plan. These are organization areas included, hierarchies, individual goals for each program, timelines, project, and operations for strategic alignment.
Defining a portfolio roadmap
A roadmap in portfolio strategic management is the same as any other roadmaps, except for the elements involved. In the case of portfolio roadmaps, it is a result in high-level portfolio planning using portfolio elements necessary to achieve organizational objectives and strategies. It is used to identify internal and external discrepancies, and may contain project and program level roadmaps.
Similar to a product roadmap, a roadmap in portfolio strategic management enables an organization to link strategy across organizational areas, including division, project-line level and strategic initiatives.
Unlike other roadmaps, however, a portfolio roadmap may not provide details of all the portfolio components identified. However, it will provide information necessary to build details later.
Managing strategic change
Managing strategic change in portfolio strategic management allows a portfolio manager to deal with changes in organizational strategy, and ensure that any significant changes that can impact portfolio planning and management will be managed and acted upon. Portfolios often change, requiring portfolio documents to be reworked to achieve strategic alignment.
When strategy shift, the "as-is" state must be kept aligned with the "to-be" state. If and when a gap occurs, resources and the portfolio component mix must be adjusted and realigned to support strategic change.
What makes strategic change management in portfolio management and in project management different is that it must follow repeated adaptation instead of progressive elaboration. This refers to the constant realignment and adjustment that must be done each and every time a strategy shifts.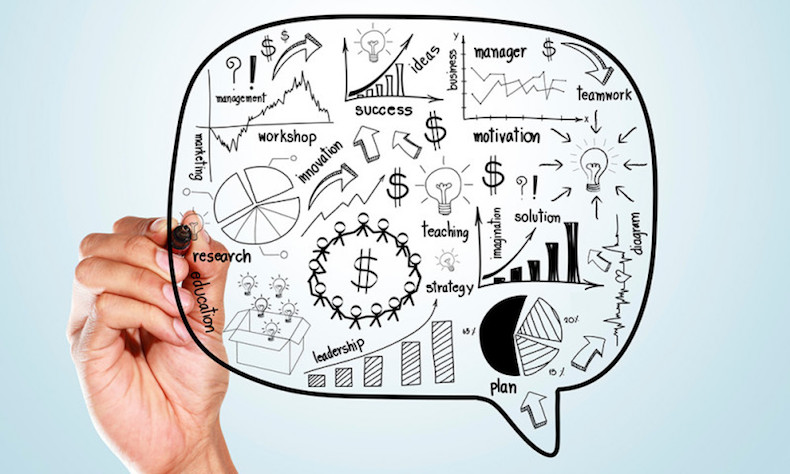 How to select components of a portfolio?
Portfolio strategic management depends on the component mix in a portfolio, and how each one can be used to achieve strategic business objectives. This is why the portfolio selection is an important part of the portfolio strategic management process. There are several ways to select the components that go into a portfolio. Regardless of what's used, however, the selection process will ensure a well-optimized portfolio. One that has a strong balance across three different aspects : the optimal use of resources, achievement of organization's strategic objectives, and technical feasibility.
Portfolio optimization matters to portfolio strategic management, which takes into consideration the components as part of a whole. This is why there should be an analysis on whether or not new organizational initiatives should be included in the portfolio, and whether or not existing portfolio components should be retained or removed from the portfolio based on performance.
The selection process
Part of the portfolio strategic management is to identify and analyze which component will best work with a particular portfolio. Analysis is based on the criteria set, which will also dictate the kind of component that must be evaluated. There are two categories with which a component is analyzed : numerical and non-numerical. In portfolio strategic management, there is always the possibility that a component is evaluated as both numerical and non-numerical.
Analysis of non-numeric components
Portfolio management often calls for goals that are measurable and quantifiable. In the case of portfolio strategic management, however, there is room for non-quantifiable components or the non-numeric kind. They are neither measurable nor can be represented by discrete measurements. No formula exists to help calculate their attributes, although they can be identified subjectively.
In portfolio strategic management, portfolio stakeholders can analyze non-numeric components, whether using Likert scales or some other process. Some examples of such components are employee morale, brand awareness, and customer perception.
Although non-numerical attributes are not helpful in identifying the value of a component, they enable a better comparison against other non-numeric components. This makes it easier to score a component based on comparison.
Evaluation of a portfolio
Part of a portfolio strategic management process is to evaluate the most optimal portfolio based on a number of inputs, such as the mix of new and existing components from which an optimized portfolio will be chosen, the values used to evaluate a component's attribute, the individual or group that will select and approve the optimal portfolio, the aim of portfolio optimization, ant the benefits gained from a portfolio component.
Based on these inputs, component selection in portfolio strategic management can commence. Evaluation of components will depend on the information provided at the time of its evaluation. But there are still cases when probabilities are unknown and decision makers have to take into account such ambiguity.
Optimization models
One way to optimize components in portfolio strategic management is through the use of optimization models. It uses specific attributes that can maximize or minimize a portfolio's value to reach strategic objectives, such as production throughput, resources usage, and ROI. To identify components that give optimal portfolio performance for a specific attribute, optimization models may also use graphical and mathematical methods.
One mathematical technique used in portfolio optimization in portfolio strategic management is constrained optimization, where at least one organizational constraint is identified to optimize a portfolio.
Evaluation of active projects
The last step in the portfolio strategic management process is the portfolio evaluation. This is the part where portfolio managers check if the extent of an organizational objective has been achieved, and portfolio sponsor determines the success or failure of a portfolio.
It involves checking the performance of both new and active components, and to decide whether or not non- or low-performing components should be cancelled or modified. What's the point of keeping them if they yield less benefits?
In portfolio strategic management, however, cancellation of portfolio components can be problematic. This is why a majority of organizations would rather modify than stop a project entirely, even if it means investing more resources. Research showed that failing projects, more often than not, receive more resources despite the possibility of a failure.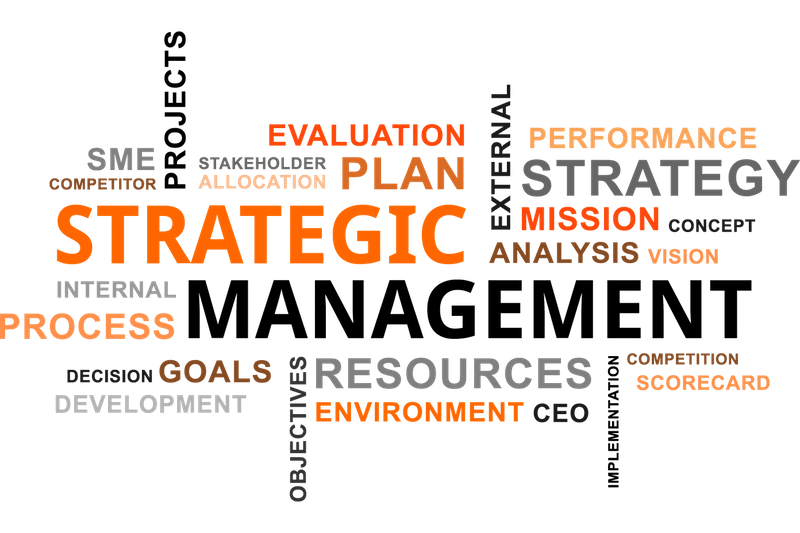 What a dynamic Project Portfolio Management approach looks like?
A dynamic organizational environment calls for an equally dynamic PPM process, including its portfolio strategic management plan. So, when it comes to portfolio review, a dynamic environment requires the use of an approach different from non-dynamic PPM.
Reviews are carried out in several steps – single project data collection, portfolio data development, team decision making, and implementation of decisions made. How they are performed can affect portfolio strategic management.
Single project data collection
This part of portfolio strategic management involves the collection of data from both new and existing projects to guide decision making. All relevant projects are considered, with data collection done based on the data required to start an evaluation.
In a dynamic environment, however, project data has to be refreshed frequently, requiring constant realignment or adjustment of portfolio strategic management. In addition, a dynamic PPM can also encourage or promote project ideas that can further organizational strategy.
Portfolio data development
Unlike single project data collection, portfolio data development collects data from all projects present in a portfolio. This where portfolio strategic management use portfolio-level summaries to facilitate evaluation.
But because the environment is dynamic, the portfolio-level summaries must be updated. New tools and techniques are also developed and tested so the portfolio strategic management process and the overall portfolio will be able to meet current changes.
As the name suggests, this part of portfolio strategic management involves a team of experienced managers or executives to review the portfolio and make changes when necessary. Most of the time, a team sets a schedule or method for reviews, such as an annual portfolio plan or a weekly renewal of a portfolio.
In a dynamic setting, regular review of the PPM is done to monitor process results. Team members may also provide recommendations for adjustments, if necessary.
Implementation of decisions made
Whatever decision has been made following the review is then implemented. This is where the portfolio strategic management process may involve moving on with an existing portfolio, or cancelling some of its components. In a dynamic environment, however, portfolio adjustments must be done frequently and any suggestions and recommendations that arise from the PPM review have to be implemented. For this part of portfolio strategic management, it involves a cycle of frequent reviews and implementation of recommendations.