The Need for Project Managers in Every Organization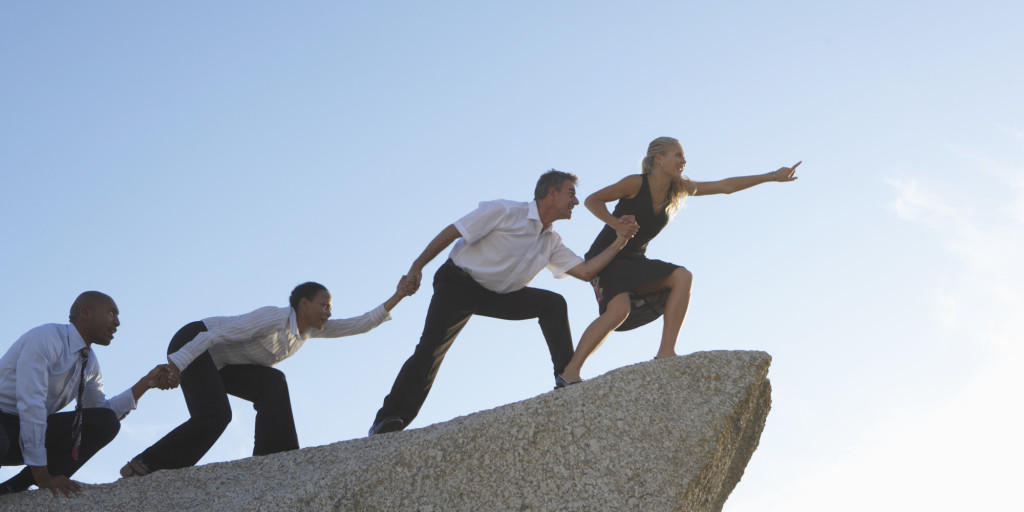 Every organization will tell you that a project manager is one of the strongest factors of any project. Whether the project was a success or a failure, project managers are instrumental to the organization's stable hierarchy and are still one of the most coveted jobs in the industry.
Project managers have numerous roles and responsibilities to fill and possess multiple experts under their belt, but project managers who do the standard project management approach are a force to be reckoned with—mainly because project managers who resort to these certain methods have more advantage when it comes to detecting issues that are usually overlooked by team members.
What Exactly are The Reasons We Need Project Managers? 
Project managers serve team monitors where they assess the members' task and ensure that they are fulfilling them. Besides that, they are solely responsible for managing resources and budget. From within that task, they need to do constant checks to ensure that nothing goes wrong and outing the project plan in motion.
Below are other tasks that project managers do to implement a successful project completion.
A Single Entity for Contact
Project managers run around all day engaging and providing updates to stakeholders regarding the current project and the possible changes in the process or resources. Having one person around to make contact with stakeholders and sponsors are more standard ways so as not to create confusion on the end users' side.
A Helping Hand
Project managers don't just distribute tasks and have a team member do it, stat. They make sure that every member receives the necessary help; with their almost limitless capabilities, they can share these to the members who have difficulty achieving their given tasks.
A Quick Decision Maker
Project managers are expected to be quick-witted at all times, especially if a situation calls for deciding on a course of action during the project. Decisions are sensitive in the project management world and one wrong decision often leads to disaster. Project managers need not only be quick to decide what's best for the project and team; they also need to make surer it's logical, realistic, and won't put a damper on the project's success.
This also applies when deciding what resources to use and what project management methodology to implement.
People Person
There are so many types of people to deal within a team and the whole organization. Sometimes you have to face them, even they have behaviors you are not keen of. Project managers must be that person who doesn't have problems interacting with different kinds of people, be it their clients or people in the team. They know how to work up a room and have the ability to influence not only their team members. but people they get to mingle and talk with as well.
Budget Manager
Project managers also need to know how to handle budgets properly. Since a budget is one of the crucial resources to safeguard, a project manager must know how to utilize and conserve them, to prevent a delay in project submission or a halting task process within the project. They have to come up with all the list of where the budget was spent and have the stakeholders know about it. They don't just simply count these funds—they assess if certain methods or tools can help conserve or overshoot the budget. Budget management is more than just numbers and expenses—it's also analyzing the risks involved.
Risk Buster
Another thing an organization needs is a project manager who knows how to contain risks. They already know a possible risk that can be detrimental to the project even before it makes its way into the process. They are always ready to come up with a solution to bust out the risks and are always alert for more.
Beacon of Guidance
Project managers don't just spend their entire day managing budgets or allocating tasks; they are also responsible for team members' motivation and growth. For that development to come out in the open, they need to guide their members to that road—listening to them, giving them an opportunity to expand their career by providing assistance to the members and sharing their success stories. They ensure that every team member is not having difficulties with his or her given task and they are always open to every idea presented to them.
Spokesperson
Stakeholders or sponsors need someone whom they can interact with in terms of the project, and the project manager is the perfect candidate for such task. Project managers are representatives of the whole team and the overall project, so it's their responsibility to negotiate with the stakeholders and justify the necessary change requests.
With the high demand of projects every year, organizations are making sure that their project managers are flexible and adaptable to the ever-changing environment of the business industry. Project managers now are more than just an individual who multitasks on the go—they have to be skillful with factors such as communication, people management, and knowledge about stakeholders' differing preferences.
Subscribe To Our Newsletter
Join our mailing list to receive the latest news and updates from our team.