How To Become A Successful Project Manager?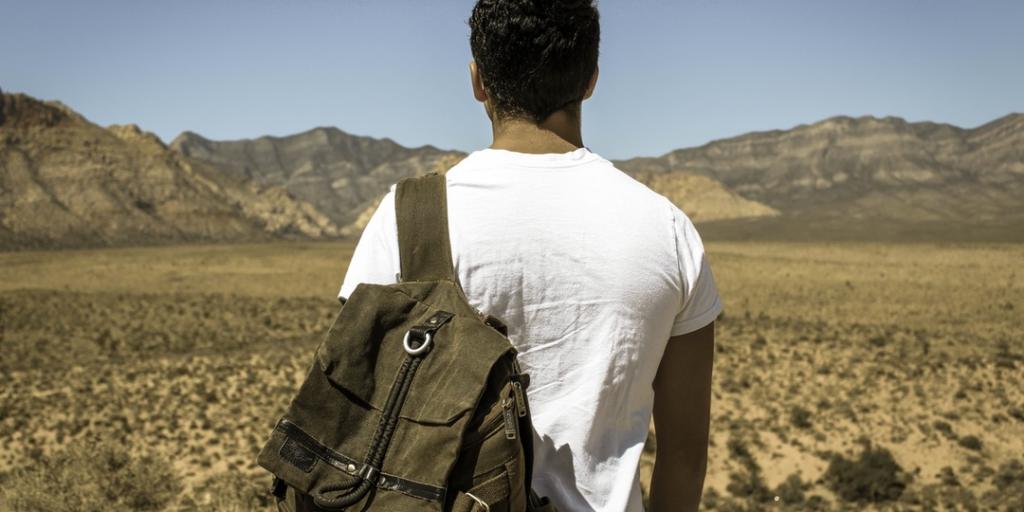 Successful project managers get bigger projects, win important clients, and are well respected by their colleagues and bosses. But how can you become more effective, and make sure that you do not miss out on any of these opportunities? Which areas should you focus on?
IT project management is a systematic approach to planning and directing project processes from conception to completion. It requires not only subject matter expertise. It also involves communication skills and people skills. This makes a project manager's role more complicated than it already is.  So let's take a look at the skills a project manager can develop and improve in order to become more effective at work:
Project management can be challenging and stressful. As a successful project manager you need to lead your team despite obstacles focusing on the success of the project development. Your strong leadership should motivate your team to be results-driven.
Successful project manager takes responsibility to meet the requirements defined by the project and deliver positive outcomes. They must set the clear goal of the project to motivate the team to accomplish the task at hand on schedule.
Encourage teamwork and collaborative effort.
Working together as a project team produces optimal result. Encourage individual involvement. When there is collaboration among the team it is easier to conduct brainstorming, share ideas and provide valuable feedbacks.
Successful project manager must possess business skills. They should maintain an effective rapport to a wide variety of people as they often act as the team representative.  They must be knowledgeable in presentation, negotiating, influencing, and should participate in stakeholder or client meetings intelligently.
Using the right tools can help project management easier to handle. Be wise in using the right tools in your project approach, research on technological advancements and provide training and support as needed.
Strategic planning is an important component in project management. It contributes to stability and growth. Avoid mundane and unnecessary processes that may just cause confusion and delays. Develop simpler methods as if developing a plan for achievement.
Expect the road to project management to be bumpy. Expect errors, constraints and conflicts. Enrich your creative thinking skills. Manage conflicts appropriately. Be disciplined enough to observe time management. Estimating budget and resources requires critical thinking skills too, as a manager you must me able to determine the necessary resources and estimate the timeline for the project. And remember to stick to them.
Communication is vital in all aspects of project management. Manage expectations properly. Be sure to set and convey clear objectives and deliverables. Keep everyone informed about any progress or changes in the project scope.
Encourage Feedback and Reviews
Feedbacks and reviews are important tools for improvement. It will help you identify errors and create preventive measures right away.
A project team consists of individuals with different personalities which could sometimes clash. Deal with conflicts as soon as they arise. Acknowledge issues right away to avoid causing more trouble. Focus on the problem, not the people involved.
Successful project manager must expect that not everything will be on track and must anticipate and prepare a solution or mitigation ahead of time for any issues or setback that will take place.
Mistakes are human nature. Everyone, even successful project manager can make mistakes. Be sure to correct project management mistakes as quickly as possible.
Manage resources and demand commitment
Always pay attention to the availability of your resources. Do your best in delivering timely results with minimal costs. Plan schedules carefully so as not to overwork your team. Demand commitment from your clients too. Since they provide the monetary aspect of the project, it is important that they have the same commitment as you have in your team for the achievement of the project.
Organize meeting for intelligent conversations only. A lot of time is wasted on useless topics during most meetings.
Prior to implementing a new step or technology be sure to conduct testing first. Testing early on can save you from serious mistakes and reworks that can be more costly and time-consuming.
Here is another thing. We all want to be successful. Sometimes our habits are the ones that may be driving us closer or away from this goal. Stephen Covey's best-selling book, "The 7 Habits of Highly Effective People" discusses the seven principles which will develop personal effectiveness and grow harmonious relationship with other people.
We can apply these principles in effective IT development.
In order to be effective, one must be proactive. Be proactive in leading your team for project solutions and risk assessments.
Habit #2: Begin with the End in Mind
Start the project with a clear goal in mind. That way, you can make sure the processes you follow are in the right direction.
Habit #3: Put First Things First
Have the discipline to prioritize day-to-day activities based on what is most important. This means sometimes, you have to learn how to say "no" to additional requirements or tasks. You also need to be able to delegate assignments effectively.
Determine solutions that are mutually beneficial and satisfying to each party. Find effective solutions to complex projects with least amount of effort and resources possible.
Habit #5: Seek First to Understand, Then To Be Understood
Understand the project requirements and the business needs carefully before arriving with any solutions. Remember, before offering advice or suggesting solutions you must seek to deeply understand the concept through empathic listening.
Understand and value each other's perspective and ideas to promote synergy.
This allows your project team to uncover new possibilities and productivity is magnified through openness and creativity.
Habit #7: Sharpen the Saw
Always welcome the opportunity for learning. This is the renewal process that will empower you to move along an upward spiral of growth and change and of continuous improvement in project management.
Subscribe To Our Newsletter
Join our mailing list to receive the latest news and updates from our team.