Leadership Styles and Their Corresponding Definitions You Need to Know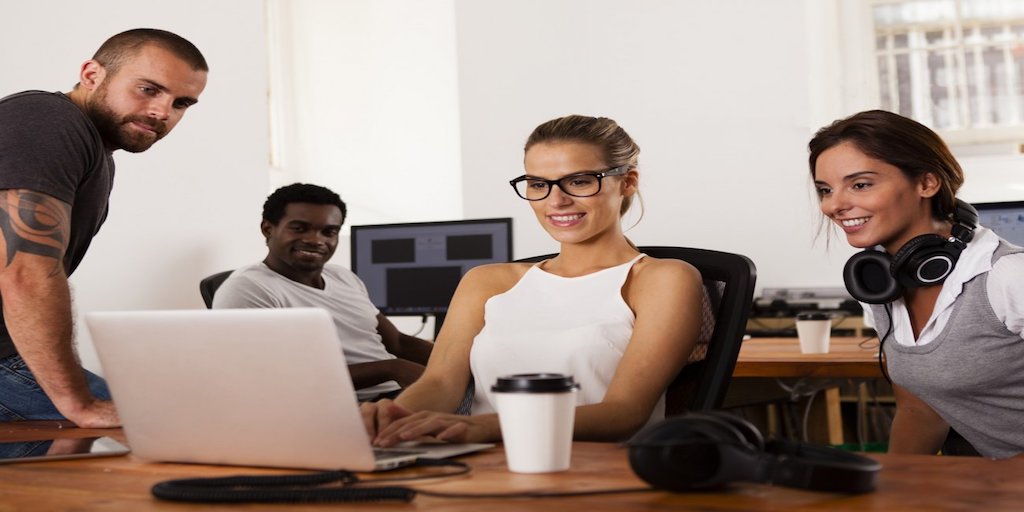 There are many ways on how the manager and higher-ups implement leadership in their team or subordinates. These leadership styles have been around for a long time and become one of the major foundations of team dynamics. Martin Luther King Jr., Steve Jobs, and John F. Kennedy—all these people possess distinct types of leadership and stirred various reactions from their followers. Hence, there is no single leader. Every person can fit in any type of mold of what type of leader they want to be.
As organizations start to establish their place in the market, both psychologist and business people have created structures for successfully identifying the different types of leadership styles. Below are the most common leadership styles and their definitions as well as their respective advantages and disadvantages.
Introducing: Kevin Lewin's Leadership Styles
During the 1930's, psychologist Kevin Lewin came up with a leadership style structure that distinguishes different types of leadership styles. His structure has since been used as a reference to identify leadership styles that exist in organizations;
Below are Lewin's three leadership styles:
They seek the members' ideas when coming up with a decision, but has the upper hand with official decisions. Members are more motivated to share their own ideas when they work under this type of leader through encouragement.
Leaders under this type don't seek inputs from their subordinates. This isn't an ideal concept when it comes to quick decisions and team effort. Autocratic leaders tend to pursue certain decisions even the members do not approve of it and this can sometimes cause them to be hardly satisfied with their value as employees.
They give their subordinates the free reign to work by themselves, provided standard protocols adhere. Laissez-faire leaders are laid-back and only give help to their members if necessary. But most of the time, they don't get too involved with the tasks assigned to the latter.
How Leadership Styles Are Developed?
There are various approaches in identifying leadership styles and the most appropriate ones within a workplace. It's all about understanding the needs of the employees and their behaviors toward the leadership styles that they are under. Here are the common methodologies used for determining which styles work best for every leader.
Blake Mouton Managerial Grid 
Published in 1964, the Blake Mouton Managerial Grid focuses on the right style of leadership based on a people inclined style that consist of organizing and developing team members. Such approach is also concentrated on team effort and accomplishing the job together.
Path-Goal Theory
This method pinpoints the wants and needs of your subordinates. It focuses on the best leadership style to embed based on the employees need. For instance, employees who don't have the sufficient skills and capabilities to tackle bigger and more difficult jobs need a leader who can enhance and assist on such tasks. Path-Goal Theory also focuses on the environment employees are working in.
Behind Leadership Styles
One must need to understand and know the general leadership styles in order to determine which works best for them and for their team. Remember that employees react differently to different styles, so ensure that it is not only effective but creates relationships and successful task results.
Leaders who practice this style are focused on fulfilling the needs of their members. They are effective role models to leadership and can easily establish morale among the people that they lead. Servant leaders are ideal when they are moving towards a work environment that put value, integrity, and credibility above all else.
However, servant leaders can be a weak style in terms of making quick decisions, as well as keeping up with other types of leaders.
They do their tasks by the book and always instill strict protocols to their team members. This leadership style is essential when working in a high-risk and rule-sensitive environments such as machinery, construction, any type of work that involves dangerous or flammable chemicals or tasks that involved money or budgeting.
This isn't ideal or even effective if your team is up for flexibility and adaptability.
One of the most common leadership styles in the business industry, members under this leadership style must follow the leader and will get punished when they don't fail to accomplish or meet the requirements of the job.
It has numerous advantages and the most prominent of them all is that employees are assigned to clear and specific responsibilities that are aligned to their skills and capabilities. An employee who has a good job performance gets to receive certain incentives that will benefit their skills and expertise that will help him or her to reach the highest point of the corporate ladder.
On the other hand, transactional leadership style barrages additional knowledge and ideas from the members and as a result, they have low satisfaction at work. There is also no room for them to improve and develop their existing skills and expertise.
Conclusion :
Remember that leadership styles need to be evaluated first before embedding them in an organization's work system ad hierarchy. It still depends on the environment and the people in it. Choose your leadership style carefully and observe how it will affect your team members in the long run.
`
Subscribe To Our Newsletter
Join our mailing list to receive the latest news and updates from our team.