[ Leadership ] : 5 Characteristics That Make You a Leader !!!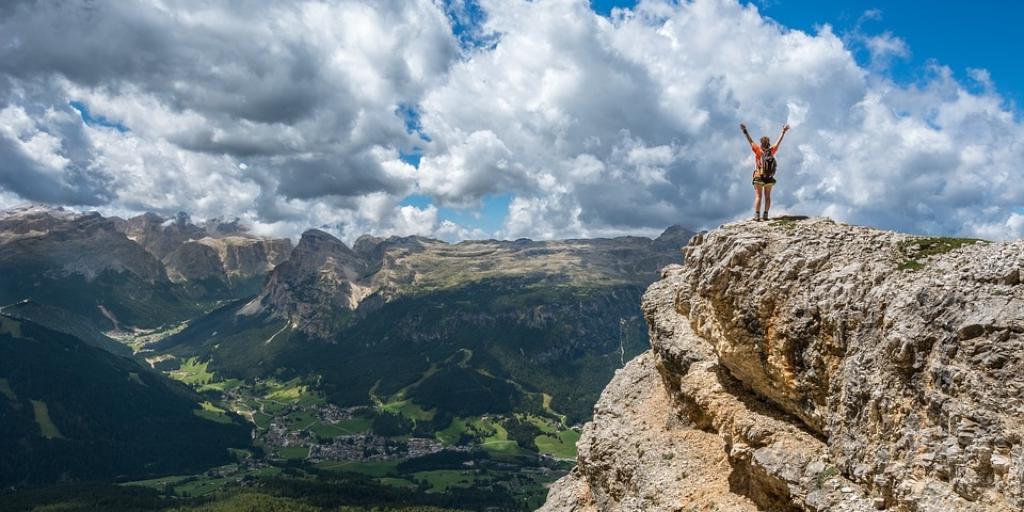 The project manager is known to do a lot of things: mitigating risks, juggling tasks, distributing assignments to team members, and monitoring project process. He or she is also known as an all out secretary who facilitates meetings and communicates with the senior executives and clients regularly. If project managers have a dollar every time they work up a sweat, they'll be millionaires by now.
But despite its duties handed down to them, there are some certain drawbacks. Project managers always have to expect that not everyone is going to like them or approve with the principles they implement in the team. Some project managers don't receive the same treatment from other managers who are always looked up to and admired by their team members.
If you are one of those loveable project managers, you might often think, What do I have that make me such a good project leader? And you wonder why other managers don't receive the same respect you are generously showered on. If someone asks you such question, you might not know the exact answer. Maybe you'll give the typical "just doing my job" response.
There are some characteristics that you might not know that you possess that make team members respect you. Here the top five most common traits team members prefer to be present in their project leaders.
Have you ever watched a television show where the host is just so good in handling the audiences? Do you notice that with Ellen DeGeneres on her shows where people are so happy and even brave to do a dance off with her on national television? It's because Ellen exudes an energy that comes out of her. This energy is so contagious, people are doing the same. If you possess this attitude like Ellen does, your team members will pick it up. Having that energy doesn't only mean being proactive all the time. It also means encouraging your team and letting them feel comfortable with every task they encounter.
This means you are always looking for ways to think outside of the box, be it on project planning, identifying the appropriate strategies to use, and ways to make tasks an enjoyable event to immerse into. Letting your creativity juices flowing means you are open and keen to receive your members' ideas, even they're a little be unconventional (or crazy).  Let them have a chance to solve problems in their own creative way and implement this practice in some of the areas of your team.
Delegation and Commitment
No one wants a project leader who has a frown on his or her face and constantly ranting how he or she is starting to hate his or her job. A dedicated project leader makes team members more confident to accomplish their task and they will likely adopt that same mindset. If you are committed to your duties, then it simply means you love what you're doing and passionate enough to push your members in the right direction in order to become effective workers.
A proper and smooth communication always starts with people who are good listeners. If you possess this trait, then that means you don't have problems dealing with your team members, stubborn as they might be. You know how to settle disputes easily because you listened to each member's side carefully and kick personal bias out of the way.
Effective in Communication
Accompanied for being a good listener is your ability to effectively communicate with your team members. You know your way around to make them feel that what they're doing in the project is important and must be taken seriously. You are not afraid to speak your mind and set protocols without sounding too bossy. Having them to do their jobs effectively is a walk in the park for you. There is no dispute or disagreement that is not solved because you never failed to solve them just by talking to your members.
Now that you're aware what makes your team member's tick, you can share this wisdom with other project leaders you know who have a hard time getting through to their team members. There are hundreds of traits in being a good project leader, but it takes more than inborn trait to acquire it. Project leaders need to discipline themselves and adopt these traits if they really want it. You are doing this for yourself and for your team—if your purpose is just to impress the higher up and please your team, it will certainly backfire and you'll be labeled as a fake in the end. Your first step is to change. And it should start now.
Subscribe To Our Newsletter
Join our mailing list to receive the latest news and updates from our team.