Why You Need To Use Project Portfolio Management Software Right Now ?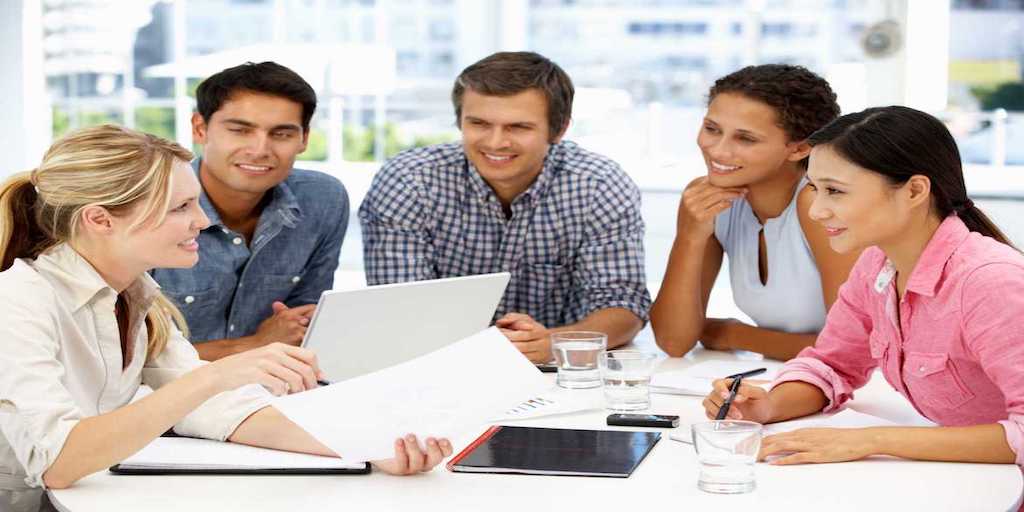 Software tools and metrics play a big role in improving a project. They also make tasks easier and enable users to save budget and schedule, all the while delivering the product or service within the deadline. They are crucial attachments to a company's success. Speaking of software, there are thousands of them cropping up in the market, catering to various needs of an organization. Some software falls into one spectrum and they focus on organizations that have similar needs or issues. This applies to project portfolio management software.
A project portfolio alone has hundreds of thousands of tools devoted to this management software, but they have common benefits and value such improved team communication and collaboration and implementing a more organized schedule. The debate is still ongoing project portfolio management software is a necessary tool to embed in a company's infrastructure or not. Even with all the countless articles that indicate its benefits and specific functions, project portfolio management software is still considered a tool shrouded in mystery. It is also treated as a software that multi-tasks overtime. But first, let's have a brief overview of its predecessor: project portfolio management.
For starters, project portfolio management is method companies resort to in utilizing resources and sorting out schedules in a project towards its success. Project portfolios are also considered projects, but they are larger entities responsible for organizing and reviewing these projects. The existing projects are classified into a portfolio which is then under the authority of a project portfolio manager.
Additionally, project portfolio management has other roles to play such as, analyzing ROIs, tracking performance, and assessing risks in the portfolio.
When a certain company has a continuous flow of projects, project portfolio management software is then become part of the work system. This is to make sure that the projects have enough people capable to operate smoothly and stays within schedule and resources. Project portfolio management software can also be used as a tool to forecast ROIs and project return value. It is also capable in monitoring team tasks, hours allocated, and how long it takes for a certain task in a project to be completed.
Organization Hurdles in Implementing Project Portfolio Management Software
There are instances that employing a certain tool can backfire or create challenges for the organization. The best way to do is to counter-attack this by being aware of what you are facing and prepare for these challenges. Below are the most common project portfolio management software challenges to watch out for.
Too many projects operating at once can create project churn conflicts, bottlenecks, and schedule delays.
Project proposals that are not supported by sponsors or stakeholders because they are unrealistic or the other party believes it won't create value at all.
There is too much delay in projects which cause problems with the ROIs.
And this is where project portfolio management software comes in—to curb these issues and help organizations retain their standing in the market and sort our projects that create value.
You have now the following reasons why project portfolio management software is a great tool to combat the following challenges above. But what else is there to project portfolio management software?
The 3 Reasons Project Portfolio Management Software Should Be Implemented
The primary function of project portfolio management is to identify and prioritize the following projects that create value and those that don't. All it takes for this to happen is to have project portfolio management software handy. Here are the three benefits in implementing project portfolio management software.
Improved Transparency for Decision-Making
One of the most beneficial features of PPM is improving both the communication and collaboration of team members working on a project and portfolio. An effective transparency equals to a shared decision-making. Instead of one person deciding the fate of the processes, everyone in the team is invited to jump into the ship. Once you have your transparency in check, you and everyone are able to make smart decisions instead of the usual guesswork.
A More Efficient Resource Management
Project portfolio management software gives you a clear pathway towards visibility and an efficient resource management. This means that the following limited resources are measured and aligned based on the organization's demand. This is typically done through different practical steps to ensure that these resources won't overshoot the scales.
As for portfolio visibility project, portfolio management software enables managers or users to see who is working on a particular task within each project and it will also help them distribute future tasks with less difficulty.
Real Time = Reporting Made Easy
The beauty of project management software is you can track all your project management activities in real-time. Cloud-based software tools have pioneered such function where real-time analysis is being run for existing task reports. The real-time software provides users quicker task tracking, as well as progress in operations communication. Once the project portfolio management software is configured, it will automatically run in order to carry out the changes done by its users.
Individuals using real-time software can also implement different tasks at the same time, provided all existing programs are open. Some software tools with real-time features are designed to complete scheduled tasks and other related tasks.
The Question Is: Why The Need for Project Portfolio Management Software?
Embedding project portfolio management software in your organization's work system is an efficient method to fulfill objectives as well as completing the tasks within the restricted resources and required timeframe. What's more, project portfolio management software is the company's answer to existing communication issues among managers and team members not just in terms of team effort, but with spreading information. Incorporating this software in the team's communication servers will help them gather the necessary data for activities. They can easily finish their designated tasks since they can receive instructions from this tool.
If you consider yourself an expert in project portfolio management software, why not share this knowledge and feedback to your organization? They will thank you for that, once they see how efficient and effective this management software tool is to their structure.
You want to know more about Project Portfolio Management ? Visit our dedicated webpages :
Subscribe To Our Newsletter
Join our mailing list to receive the latest news and updates from our team.