The 10 Important Laws Of a Good Project Management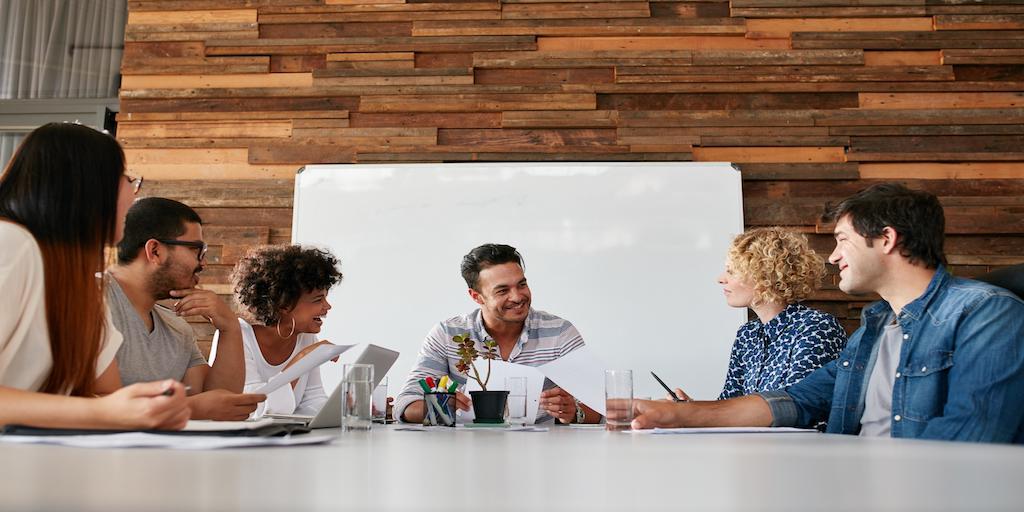 So you are now part of the project management team. In fact, you are the project leader, a project manager, who's responsibilities managing your own team, spearheading a project, and managing available resources. But here comes the hard part: how to make your project successful?
Organizations make it a point to embed mission statements as well as principles or practices that they want their employees to embrace. Such existing factors help different divisions in the organization to remain relevant and to be able to achieve success by sticking to their tried and tested principles.
But what do project management principles you looking for exactly? Are there any criteria for such? Project management principles have different forms and sometimes the good ones are common factors that you see or encounter in the ever-changing organization.
Below is a general guide to help you be able to achieve good project management principles. They are simple and straight to the point that no drastic measure is necessary.
Project Management Principle #1 – Confusing Technical Issues and Business Plans
People outside the field of project management would often claim that project management is a difficult task since it involves understanding the 'technical' know-how of the business or project. Some people often misuse vocabulary and thus it created a misconception that stood out the test of time. A project is initiated because it's needed by someone in the business area or the demand of the business industry itself.
Project Management Principle #2 – Be In the Know
Attend as many meetings as you can. This is essential if you're new in the company and need some various perspectives from other people. Meetings are surefire ways for you to get involved with the project or just catch up with the latest news in the company.
Project Management Principle #3 – Always Go Forward with a Plan
Some people believe that planning is time-consuming and such time should be spent directly on implementation instead. You don't need to plan for many hours / days to set your project yourself; a brainstorming and brooding for new ideas is necessary to reduce the time you will spend planning the project.
Project Management Principle #4  – It's In the Writing
Put everything into writing. EVERYTHING. This includes the meeting and discussions you have with your team and decisions to be made for the project. No decision will be implemented and approved until there's a written document that proves its validity.
Project Management Principle #5 – Be Eager to Listen
People will come up to you for feedback, suggestions, and their own ideas. Acknowledge what they deliver and find a way to put them into action and / or include them in your project stakeholder management plan if not done during your project planning phase.
Project Management Principle #6 – Face the Issues and Find a Way to Resolve Them
There's a known statement people often say: Don't run away from your problem. It also applies when you are faced with an issue during your project planning or implementation. Even if they don't directly affect your project, you have to find a solution for it—no matter what. Don't leave it to the next day, especially if the issue is severe and can be a potential hazard to the project, your team, and your organization.
Project Management Principle #7 – Let Go of Others
Employees who cause problems are basically dead weight for project managers and thus they should be let go. Some project managers have a hard time to do such thing and chose to ignore employees who perform poorly or not experienced or skilled enough to their assigned tasks. Even you have provided these employees the training they need, feedbacks, or a chance to improve themselves, but still no change on their part, it's time to let them go for good.
Project Management Principle #8 – Don't Be Just a Leader, Be an Example
Leaders are expected to be perfect role models for their team by setting good examples in the workplace. But some leaders don't possess such qualities and are only capable of barking orders or become intimidating. Show your team that you are fair and be always ready to listen to their concerns in regards to the project.
Project Management Principle #9 – Let Your Team Spread Out
Refrain from confining your project team to one suffocating unit. Your project team must compose of different interdependencies such as finance, marketing, technical/IT, and administration. Every task calls for every team who have skills sets to get the job done.
Project Management Principle #10 – Stay Focused
There is simply no other way but to be fully aware of what you're doing—this should also apply to your project team.  Set up project progress meetings so everyone is constantly kept track of the updates and reports. Have a clear vision in your mind ahead while your project stakeholders enumerate the results they want to see from their project request. Prioritize tasks and avoid getting sidetracked by unnecessary distractions.
See? Told you these project management principles are not so complicated. They're simple and realistic and if you want, you can put a little personal twist of your own. At the end pf the day, it's still up to you how to incorporate these principles into your project and make the most out of it.
Subscribe To Our Newsletter
Join our mailing list to receive the latest news and updates from our team.