The Right Questions to Ask When You Are Managing a Project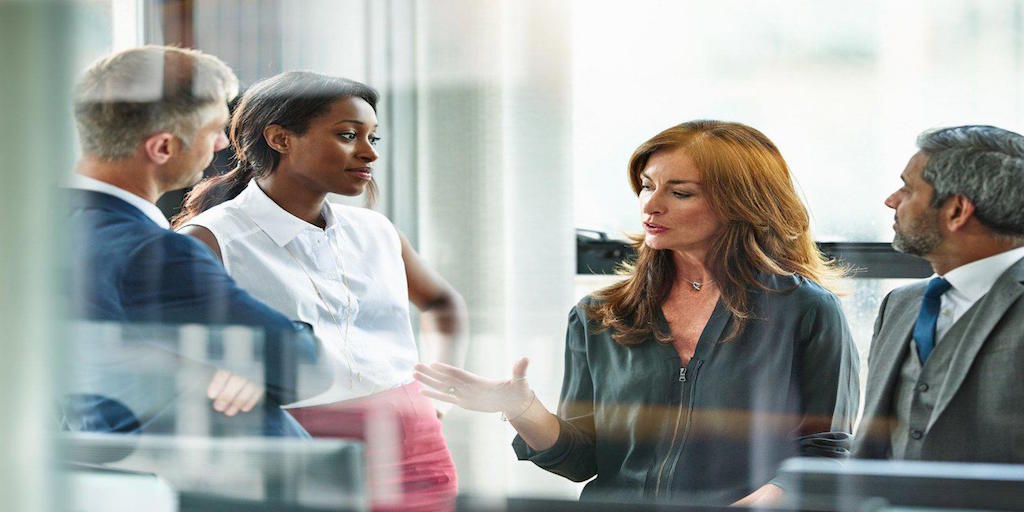 Managing a project do have its perks, but usually, it's almost a never-ending journey towards implementing processes and team assignments. Projects are usually a complicated process to tackle due to its tendency to change out of the blue, coupled with unforeseen risks that seem to pop out everywhere.
Here's the thing; always be ready run some basic questions every time you are planning the project and during its implementation process. Some project managers think that managing a project is already an answer, a process that needs no inquiries of any sort.
Asking yourself the right questions will give light on why you are here and why you are managing a project in the first place. Different factors will also arise and the real issue will come into play.
Managing A Project : The Right Questions To Ask
Don't miss out the important elements by asking yourself ten of these questions when managing a project.
What exactly are we doing?
Of course, you will say, "managing a project, duh." Turns out, project managers and their team will say the same vague thing of what their specific tasks are. Yes, you have your statement of work, but you still need to get to the core of what you are supposed to be doing.
In this case, you need to define all your tasks within the project. There should be goals for each of them such as reaching the expected scope or accomplishing a certain metric to measure forecasted success.
Do the people involved are in agreement?
Project teams and stakeholders need to know what is happening. No one must be left in the dark, especially with project updates and other relevant changes. You need to ensure that the people involved are on the same page and working towards the same objective and goals.
Why are we doing this certain project?
One of the most burning questions that are begging to be answered: what is the real target of the project? Is it for the change in organizational structure? Stakeholders' satisfaction? Value or benefits? Identifying the specific reasons for managing a project will help you see the clear picture.
Who are our stakeholders and sponsors?
A good and familiar relationship with your sponsors is a big advantage when managing a project. You won't have that much of difficult time dealing with them once you start proposing the resources, tools, and methodologies necessary to start the project.
This also applies to your important and key stakeholders—get to know their work style, preference, everything. Arming yourself with this information will make communication and managing easier on both your ends.
What are the essential elements stakeholders and sponsors are looking for?
Identify what your sponsors and stakeholders wanted to achieve from this project. You need to see the success through their eyes to know exactly what they want.
That is why it crucial to have daily engagement with them to keep track of the type of success and what important areas of the projects they're looking for.
How is the project timeframe developed and implemented?
And who are the people in charge of such? Managing a project involves a series of organized timeframes. And every second count when schedules are concerned.
Ensure everyone is informed of the restricted timeframe and identify the people who developed it so everyone is working their assigned tasks within schedule.
Is the project within budget, realistic, and logical?
If your project does not fit these criteria, you need to determine if there's a way to shave off some parts that need in order to meet them. Consult your sponsors and stakeholders if you have a hard time managing a project and producing a realistic output.
What is/are the communication channel/s used within the team?
Your method and system of communication should be user-friendly and convenient for everyone. Refrain from implementing complex project charters. When it comes to managing a project, simple always takes the cake.
Highlight all the necessary information such as assigned tasks, goals, changes in processes and resources and disseminate them to the entire team.
What are the selection methods for team members?
Every person has distinct skills and capabilities and such qualities can be necessary and useful when you are managing a project. Identify the right person for the tasks involved in the project.
Don't pile the work to someone because he or she is available. The following skills should be aligned to the required work being given.
Does the team have certain qualities that are necessary for project success?
As stated in number nine, you need the right skills for the right job. Having a lot of team members do not guarantee project success if they don't have the needed skills to make it happen. Do not just focus on your strengths—take a look at your weaknesses too in order to ensure that it will be contained and not undermine the project.
There are more questions that are left unanswered add a project manager, always be prepared to answer them. Managing a project involves not just focusing on the goal, but looking into all the angles. Sometimes issues are not shown in the open and are just waiting to be discovered. With these basic questions, managing a project is less intimidating and frustrating.
Subscribe To Our Newsletter
Join our mailing list to receive the latest news and updates from our team.