The 10 Common Project Management Mistakes and How To Avoid Them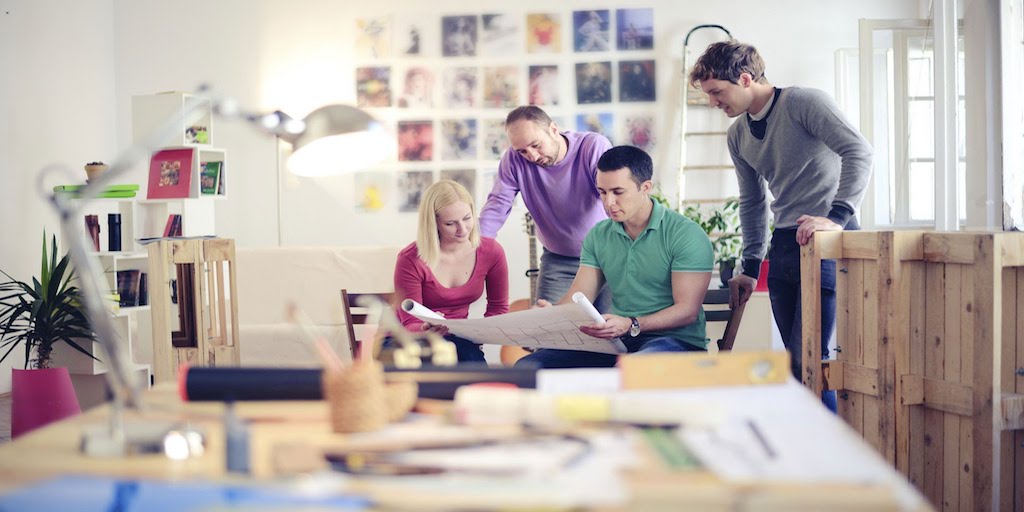 Every project manager or team encounters an almost infinite number of errors that impact projects and cause delays in the implementation process. These, in turn, trigger a project failure. Project management mistakes happen. Some mistakes are meant not to be made twice… or numerous times for that matter. Below are the most common project management mistakes and the ways on how to avoid them and save you and your team on another damaging blunder.
Project Management Mistake 1: Hiring an Incompetent Manager
A skilled and experienced manager must be knowledgeable and aware of running not on ly a project, but facilitate meetings as well, coming up with a project plan, engaging with stakeholders, and is capable of risk and resource management. Such qualities are deemed important. As the project becomes more complex and the factors involved become trickier, you need to hire a project manager who can adjust to these changes.
Project Management Mistake 2: Tasks Are Not Aligned
People have the tendency to pile more work on an employee since he or she is available. Some don't seem to care about skills and capabilities, hence the team members' capabilities are not aligned with the required tasks.
It's crucial to deploy the tasks to the right person in order to fulfill the stakeholders' expected results or outcomes. Establish a task that is based on skills, not because they are available to the do the unmanned job.
Project Management Mistake 3: Lack of Proper Implementation
Teams tend to mix up their roles and tasks and this disrupts the project's implementation process. In the end, no one has any inkling what they're supposed to be doing in the first place.
First off, clarity and proper distribution. The entire team must be clear about what their respective tasks and duties are. Proper distribution needs to be done by the project manager. On the other hand, the project manager also needs to set dates and deadlines for the tasks during implementation. Let your members have a chance to clarify and verify their roles and responsibilities.
Project Management Mistake 4: Lack of Requirement Information
Another project management mistake that destroys projects is the absence of details among members when it comes to what requirements to use and fulfill during the project. With so many tasks in every goal, the primary task priorities have been diminished and everyone has different requirements and ends up on different pages.
To counter this blunder, create a list of requirements or a statement of requirements indicating the specific tasks to fulfill to achieve this component. Ensure that everyone is aware of this component before signaling the official beginning of the project.
Project Management Mistake 5: Failure to Clarify Objective and Scope
Probably the most common project mistake, team members—and even their project manager usually get lost with so many overwhelming tasks that they forgot what their objective and scope are. Risks and issues pop as in the case of scope creep, where a clearly defined scope is hard to pinpoint, due to several factors that negatively affect the project. To prevent this from happening, set up a meeting with your team and stakeholders and discuss the specific objectives and scope required to achieve the two.
Don't forget to run some updates so that everyone is on track and not too distracted with the other tasks.
Project Management Mistake 6: Neglecting Project Timeframe and Cost
This is crucial since your project's operation depends on the timeline and budget; the project in question must be completed or finished within schedule and budget.
Time and budget management are very important elements and when you are planning your project, ensure that you are distributing them properly on every task. In other words, every second count and every cost wasted is a chunk of a project being thrown away.
Project Management Mistake 7: Insufficient Communication and Engagement with Stakeholders and The Project Team
When a project fails, everyone starts to point fingers. This is the reason some team members leave or projects fail altogether; not to mention your blunder can create a dent in your reputation towards the eyes of your stakeholders.
Engagement and communication must be implemented and become one of the practices of an effective project team. Everyone should be comfortable enough to voice out their concerns and feedback, provided it's related to the project and the team. Facilitate meetings to coax up team members to let their voices out and contribute their own ideas for the project. As for stakeholders, always update them with the changes in the project and always listen to what they're saying.
Project Management Mistake 8: Carrying The Heavy Load By Yourself
You might think that doing the whole task the whole time will earn your admirable marks from the team or the higher-ups. Turns out, you will appear task greedy and won't stand for your team members' input or ideas.
There's nothing wrong in asking help; you are called a project team for a reason. Acknowledge your team members' input and always be eager to get their ideas and share yours during brainstorming sessions. That way your members won't feel inferior to you and you won't come off as someone who is always desperate for your boss's approval and attention.
Project Management Mistake 9: Relying Too Much on Software on on
The software is meant to aid you in managing and organizing the process, not magically solve your problems. Some project managers have become too dependent on this available software that it has overtaken the entire team's function completely.
Additionally, software doesn't solve your problems. Project team or management does. If you are going to opt for software, use one at a time. And ensure that it's really necessary for your project. The useful software is roadmaps, time schedule managements, and project metrics—these are the applications that you need to have, especially you are dealing with a large and complex project.
Project Management Mistake 10: Process Negligence
Skipping one process is creating a domino effect from the duration down to the end of your project. Thus, project failure. You started the project with a smile and a positive outlook, but come execution, you've decided to just give up and aim mindlessly for a shortcut.
Hurrying towards the end isn't going to give you a project result that you have desired. You basically ruined everything. Only way to deal with it? Don't do shortcuts. Follow the process properly and track any changes and risks that will possibly occur. Have a clear understanding of the project phases and tasks to further increase your motivation to pursue the project.
Subscribe To Our Newsletter
Join our mailing list to receive the latest news and updates from our team.